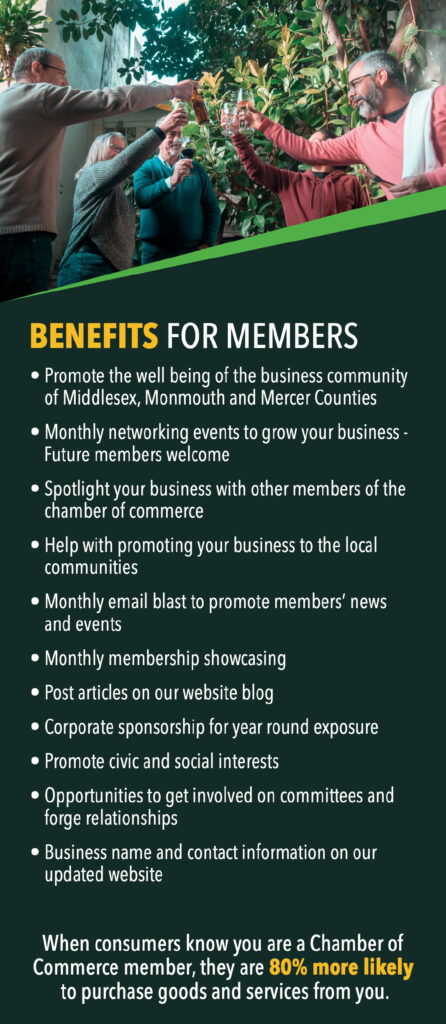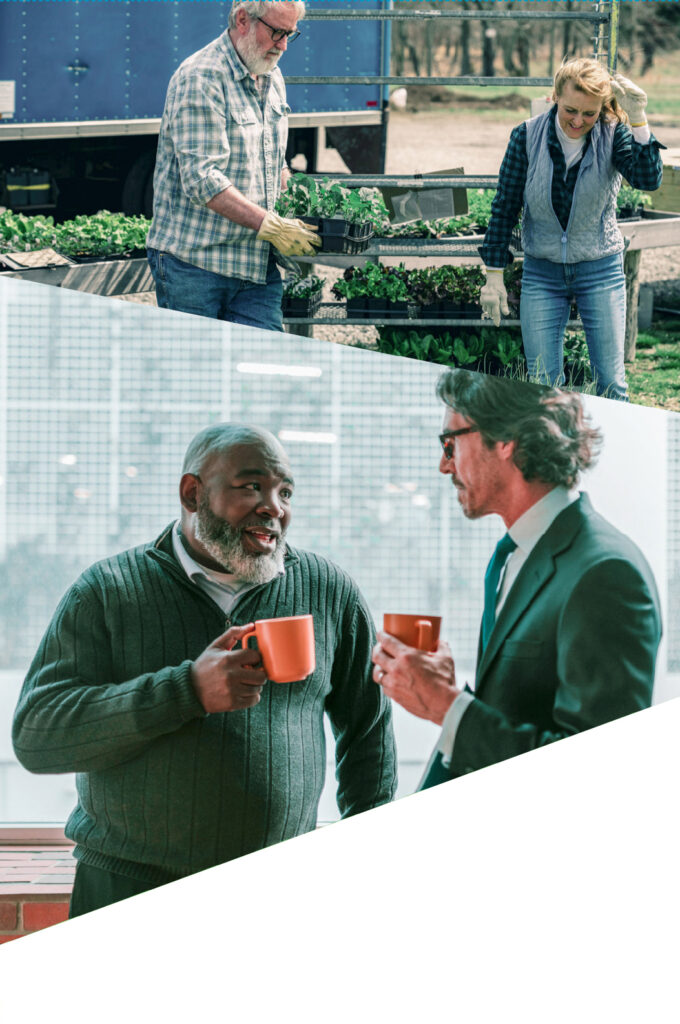 Joining the Chamber and Membership Renewal
The Central New Jersey Regional Chamber of Commerce's membership program is designed to help your business, no matter what your size or interests. By joining the Chamber you will enjoy greater exposure with local businesses, up-to-date information regarding current marketing trends, participation in local events, greater outreach into our local communities, and informative workshops. Check out the Benefits page for more details about the benefits of joining the CNJRChamber. We use the same forms for renewals as we do for first-time members because those forms force us to ensure that we have your latest information correct in our files and directories.
All our members are listed in our Business Directory with their contact information and website address. We are also creating a printed directory for distribution through various local outlets (banks, real estate offices, etc.) and a third directory for monthly print in a consumer mailing to our area residents.
Membership Dues
The annual membership fee is $125 for all businesses regardless of the number of employees. In the past, Membership Fees were due annually on May 1st of each calendar year with a single pro-rated option for new member fees paid in the February to April time frame. Our current membership approach is a true annual membership–the date you join CNJRC will be your annual renewal date.
Join CNJRCC or Renew your membership online or via the paper application:
Click HERE to complete the online membership form.
Download or Print the application. Click here for a PDF of the Membership Application and Renewal Form. Fill it out and mail with a check for the appropriate amount to:

Central New Jersey Regional Chamber of Commerce
Attn: Membership
13 E. Railroad Avenue, #301
Jamesburg, NJ 08831
Or by completing an application and submitting it in person with your check at one of the Chamber's events.
Membership Renewals also use this form so that we can ensure that we have the latest contact information for you and your company.