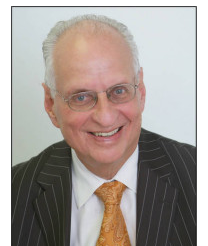 Milton Paris
President
Milton Paris is President of Getting Ahead in Business, a Sale & Marketing company. For the past 50 years they have worked with CEO's, Presidents, Entrepreneurs, Sales People and Start-ups. Milton is also a motivational speaker and radio host. He knows what it takes to enable others to be the best they can be. Here at the Chamber he wants every member to know that the Board is here to make everyone successful. "Tell us what you need".
Milton's motto has always been "Nothing is Impossible" and that goes for our work at the Chamber.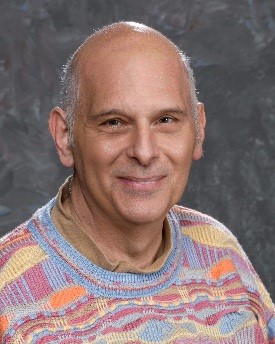 Marty Israel
Board Member – Vice President, Secretary, and Event Coordinator.
Worked in the supermarket industry for 40 years logistics and distribution, two employers, Food Fair Stores, Inc and A&P., retired in 2005. Keeping busy with home based businesses. Marty is a Healthcare Consultant for breakthrough health technology company LifeWave. Served in the NJARNG for 10 years. Member of JWV Post #133. Past President of B'nai B'rith of NJ. Current First V.P. of Congregation Beth Ohr of Old Bridge. Editor of the Garden State Phlumeney Society Newsletter. Communication Chair of the East Brunswick Community Garden.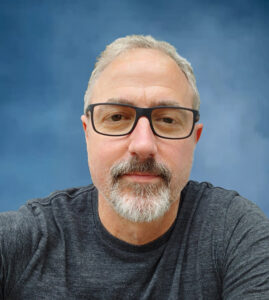 Eric Anzalone
Board Member – IT Chair
Eric is an Client Success/Account Manager for PulseOne Technology, a national IT managed services company that's been helping small to medium sized businesses for over 20 years. Besides IT and owning his own production company since 1998, Eric has over 35 years of experience in high profile entertainment and went back to school the year he turned 50 to get his master's degree in American Media and Popular Culture. He has been a NJ resident since 1998 and also serves on the RVN Television Advisory Board.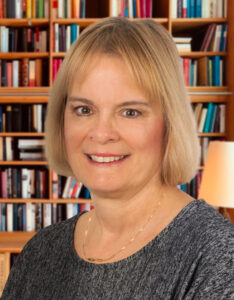 Andrea Harrison
Board Member – Marketing Chair
Andrea Harrison, owner of The Prolific Word, is a Content Writer, Editor, and Author who assists small businesses and individuals with their digital content and promotional writing needs. With a background in publishing, education, and marketing and a love for words, Andrea began her company to help promote others with content generation. She creates accurate and compelling stories for her business clients to help them increase audience engagement and expand sales. Andrea also loves creative writing and has recently become a children's book author. She helps promote the chamber through social media marketing, email, and press releases.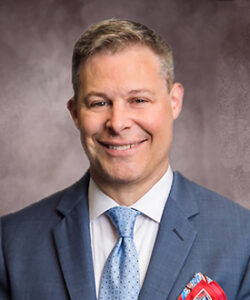 Jeffrey Kagan
Board Member – Membership Chair
Jeffrey Kagan is the Broker-Owner of KP Edgestone Realty and oversees their two offices (Matawan and Jamesburg). He enjoys community service, volunteerism, and history. Jeffrey is currently the Board Secretary for both the Pride Center of New Jersey and the Madison-Old Bridge Twp. Historical Society. He is a member of the Matawan Economic Business Development Commission. Jeffrey is the co-founder of four non-profit organizations and a past recipient of the Andrew Heiskell Community Service Award. Proud to be on the board of the CNJRCC and a member of the Matawan-Aberdeen Chamber of Commerce. Jeffrey lives in Jamesburg with his husband, Joel Pascua.
---
In Memoriam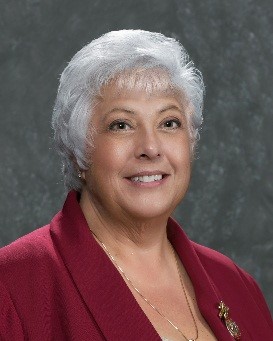 Carol L. DiCola
President
Branch Manager, Amboy Bank. Carol had over 17 years experience in the banking industry and 25 years experience working with non-profit agencies. She was active with the Ocean Township Chamber of Commerce from 2003 to 2010 and served as President from 2009 – 2010. Amboy Bank is a full service commercial bank headquartered in the Township of Old Bridge and was established in 1888. Based on over 125 years of strength and service, we have earned a reputation as a well-respected financial institution in central New Jersey. At Amboy Bank we take pride in our efforts to become an integral part of each of the communities we serve.
---
Emeritus Members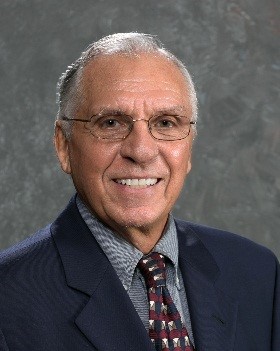 Ralph P. Genova
Board Member
I have been a realtor for the past 17 years, presently working at Mid State Realty: 391 Spotswood-Englishtown Road, in Monroe Township. I deal in Commercial Properties, Residential Properties, and specializing in the many adult communities in Monroe.
Prior to becoming a realtor, I worked as a vice president of CitiBank N.A., NYC for over 35 years in Corporate Trust Operations. Responsible for managing over 50 people and processing the transfer of various stocks, bonds, and American Depository receipts.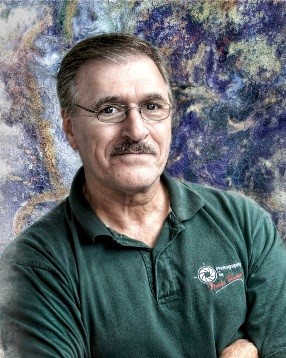 Martin Tremarco
Board Member
Currently Martin owns 2 business. Since 1969 he has been the owner of Photography by Martin Tremarco. He is an award winning photographer and holds the PPA Photographic Craftsmen Degree. He is also a Past President of the Professional Photographers Association of NJ. Besides taking pictures he is also a photography instructor. His other business is as a Firearms Safety & Training Instructor. Martin has been certified by the NRA since 1975. Martin also worked for IBM from 1967 to 1997 in various marketing and technical positions and retired after 30 years as a Systems Engineering Manager. From 1997 to 2008 Martin worked as the Data Center Manager for Summit Bank, which became Fleet Bank, which became Bank of America. Martin retired in 2008 to focus on his two companies. Martin was a member of the US Naval Reserve from 1963 to 1973. He was also a member of the US Coast Guard Auxiliary from 1990 to 2006 where he held various staff positions as well Flotilla Commander.